I didn't want to hijack the 'Male Genital Jewelry (Rings)' thread with Sailor Jerry, so i made another one here. :-)
Norman "Sailor Jerry" Collins. 1911 - 1973. "He's the man many see as the father of the deftly crafted, boldly lined, balls-forward Old School Tattoo."
He's very 'Google-able' btw, if you want more info & pics.
His tattoos are the ultimate classic tattoo, in my opinion, which is why i want to get one. Can you tell that i'm 'big' into tacky retro kitsch? Hehe.
A few of my favourite examples, and the ones that i plan to use (re-designing a bit, mix & match, etc) for my own tattoo are: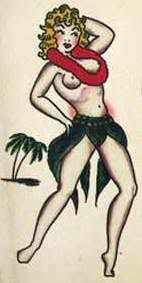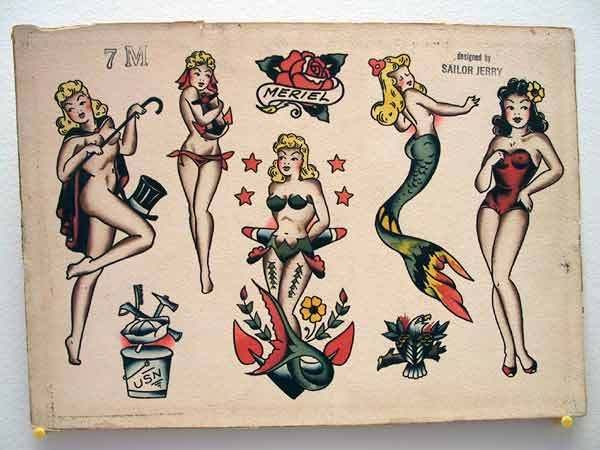 My 17 year old daughter has also designed a very classic SailorJerry-esque looking tattoo - a swallow carrying half a locket - for the both of us to get. Hers with my initial in the locket, and mine with her initial. Isn't that a sweet sentiment? Her version of a MOM tattoo, i guess. :-D She has already gotten a tattoo (on her upper back below her neck) for her 16th birthday, and plans to get more. This Swallow tattoo is going to be her next one, i think - large & down her side, from breast to hip. I think my version will be in the same place, but a little smaller! :-)
Although, now that i think about it, i think she should wait to get that in a few years, once she's grown completely. I would think that part of her body could stretch out the tattoo if she got it now...